To be great you need someone who makes you better.
Text MYTXFFA to 41010 to instantly donate $10 to your Texas FFA.
Show your love for the Texas FFA in 10 seconds with $10.
Thanks to the dedication of our Texas Agriculture Science teachers the future of Texas agriculture has never breen brighter. Now there's a way for you to give back by paying it forward with Text for $10. Instantly donate $10 by texting MYTXFFA to 41010 now!
Look for special deals from sponsors inside our app.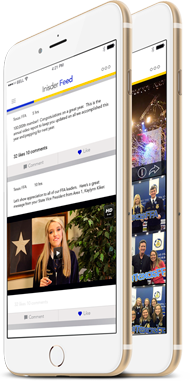 View the app
Texas Team Ag Ed
Each member of Texas Team Ag Ed plays an important role in our agricultural education and FFA programming. For more information on our variety of services, please visit the organizations below.