About Us
Living to Serve
2022 State Convention
Scholarship Recipients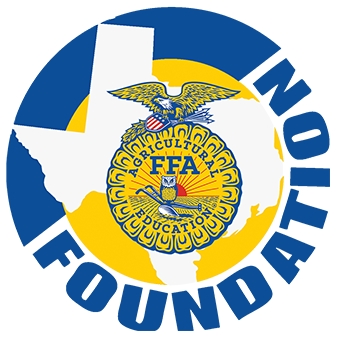 Welcome to The Texas FFA Foundation
Student leaders today. Dynamic influencers tomorrow.
Our purpose is to strengthen agricultural education and the Texas FFA program, so each student can develop their potential for personal growth, career success and leadership in a global marketplace.
Your browser does not support this video.
Do you want to make a positive difference in the life of a young person?
Your generous gift will support the efforts of the Texas FFA Foundation which, in turn, has a positive impact on over 222,893 students who are enrolled in agricultural science courses in Texas.
Donate Today
Sponsorship Opportunities
Support our future leaders and build brand loyalties that last a lifetime.
The Texas FFA is a wonderful philanthropic cause with a great marketplace. With 89 years of brand equity, our students, parents, teachers, and alumni are loyal customers who take note of those who are supporting our efforts.
Interested in becoming a corporate sponsor?
Email
info@texasffafoundation.org

Download
the Scholarship Sponsorship Program

Download
the Corporate Sponsorship Program
Hi-res video:
Texas Team Ag Ed
Each member of Texas Team Ag Ed plays an important role in our agricultural education and FFA programming. For more information on our variety of services, please visit the organizations below.