Passion for
Excellence Breakfast

Thursday, July 10, 2023
6:45 a.m.

Registration will begin in June. If you have any questions please email info@texasffafoundation.org.

Presented by:



Represent FFA
as an Ambassador

The Foundation Ambassadors are important representatives of the Texas FFA who learning leadership skills while educating, encouraging, and entertaining our special guests, sponsors, and stakeholders. We appreciate their dedication and hard work in providing exceptional customer service.

The application for 2023 Ambassadors is closed. See you at Convention!
The annual Texas FFA Convention serves as an opportunity for members to be recognized for a job well done, expand their professional networks, and gain inspiration from the stories of others.
2,500+

students recognized
on-stage at convention

15,508

record setting
attendance in 2022

$2M

GIVEN in academic
and Award Scholarships
Sponsors of the Texas FFA Convention are supporting the largest FFA Association in the United States.
Join us in telling them, "We are proud of you!"
Sponsorship provides great brand exposure as your support will be recognized throughout the week of the convention, and year-round, as a resource tool for agricultural science teachers and students.
"Leadership in Action is what I see in the extraordinary students of the Texas FFA. We can all be proud of our Texas FFA members, their work in local communities, heroism in our military, leadership in corporate America, and service in elected office. I am honored to be involved and to support this organization and its members."
Mitchell Dale
Chairman, McRee Ford (Texas Ford Dealer)
Scavenger Hunt
Participate in the Texas FFA Foundation Scavenger Hunt. Each day, a $1,000 scholarship will be given out! If you refer the scholarship drawing winner you will receive a $250 Amazon Gift Card.
Click here to participate
Sponsored by: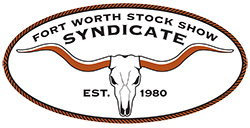 2020 Texas FFA Virtual Convention Schedule
10:00 AM
First General Session

11:00 AM
First Session Live After Show

11:30 AM
Delegate Voting Open - Selection of Area State Officer

3:00 PM
Second General Session

4:00 PM
Second Session Live After Show
10:00 AM
Third General Session

11:00 AM
Third Session Live After Show

3:00 PM
Fourth General Session

4:00 PM
Fourth Session Live After Show

4:30 PM
Delegate Voting Open - State Business Items and State President Election

6:00 PM
Texas FFA's Got Talent - Open Voting All Viewers
10:00 AM
Fifth General Session

11:00 AM
Fifth Session Live After Show

3:00 PM
Sixth General Session

4:00 PM
Sixth Session Live After Show


Gold Sponsors
Texas FFA Courtesy Corp

Exhibit & Career Expo
Bronze Sponsors
Standard Meat Company

Great Plains Manufacturing

K&K Enrichment Foundation

McRee Ford
Convention Partner
iOffice

National AgCo Dealers

TCU Ranch Management

Texas A&M Corp of Cadets

Texas Corn Producers

US Army ROTC
Convention Supporter
Aaron Alejandro

Chad and Dena Neal

Chanda and Jace Orren

Molly & Andy Christenson

Terri & David Krebs

Torri McClellen and Kara Tifft

2023 Summer Leadership Team - Sadie Cash, Mattie Craig, Avery Killough & David Sockwell