The 94th Texas FFA State Convention is scheduled for July 11-15, 2022 in Fort Worth, Texas.
The Texas FFA Foundation will host Growing Our Future webinars. Dates to be announced soon.
Passion for Excellence Breakfast

Thursday, July 14, 2022

6:45 a.m.




Sponsored by:

Outstanding Service

The application for the 2022 Texas FFA Foundation Ambassadors is closed. Ambassadors will be announced in mid-May. If you have any questions, please contact Chanda Orren at chanda@texasffafoundation.org




Scavenger Hunt
Participate in the Texas FFA Foundation Scavenger Hunt. Each day, a $1,000 scholarship will be given out! If you refer the scholarship drawing winner you will receive a $250 Amazon Gift Card.
Click here to participate
Sponsored by: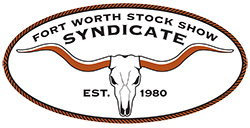 2020 Texas FFA Virtual Convention Schedule
10:00 AM
First General Session

11:00 AM
First Session Live After Show

11:30 AM
Delegate Voting Open - Selection of Area State Officer

3:00 PM
Second General Session

4:00 PM
Second Session Live After Show
10:00 AM
Third General Session

11:00 AM
Third Session Live After Show

3:00 PM
Fourth General Session

4:00 PM
Fourth Session Live After Show

4:30 PM
Delegate Voting Open - State Business Items and State President Election

6:00 PM
Texas FFA's Got Talent - Open Voting All Viewers
10:00 AM
Fifth General Session

11:00 AM
Fifth Session Live After Show

3:00 PM
Sixth General Session

4:00 PM
Sixth Session Live After Show


Passion for Excellence Breakfast

Foundation Ambassadors
Scavenger Hunt

Texas FFA Courtesy Corp

Speaking Events

Entertainment

Texas FFA Chorus

Agriscience Fair

Texas FFA Rodeo

Exhibit & Career Expo
Luther King Capital Management
Capital Farm Credit

Texas Corn Producers

McRee Ford

US Army ROTC
R4 Foundation

K&L Enterprises

Livingston Machinery

Steve Sikes

David & Terri Krebs

Molly & Andy Christenson

Aaron Alejandro